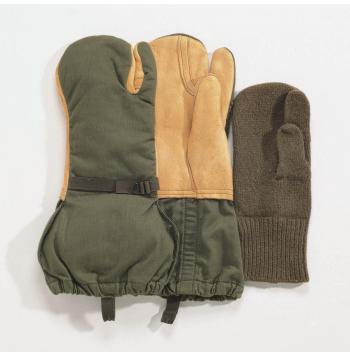 Upload Your Photo
Share a photo of you and a Rothco
product in action!
Want to become a Rothco Dealer?
All Shells Come with Liners
All Shells Come with Liners
Leather, Wool, Cotton, Nylon, Polyester
Outtershell: 50% Cotton, 50% Nylon,Lining: 100% Polyester, Mitten Liner: 75% Wool, 25% Nylon
Write a Review
These appear to be the "real deal" genuine issue item. The shells are VERY well made by the "Illinois Glove Co." and bear authentic DL & NSN numbers, as do the inserts. Inserts are 70% wool, 30% nylon and manufactured in Newberry, CT. These are bulky mittens, but versatile. The leather is consistent thickness, evenly tanned and well stitched.
Similar Products
Additional Parts