Press
Rothco in Stitches June Issue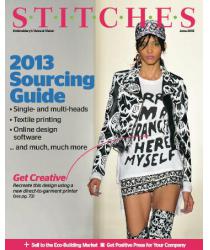 Rothco is excited to announce that we were featured in the June Edition of Stitches Magazine; Stitches Magazine is a monthly magazine for the commercial embroidery industry.
In the latest issue of Stitches, Rothco's Women's Camouflage Stretch Pants was featured in "Trend Alerts". "The current trends in women's pants involve unique and feminine styles," says ToniMarie Anselmo, sales manager at Rothco. "Women are looking for trendy colors and patterns that stand out."
Additionally, Rothco's Camouflage Tank Tops was featured in "Look Book Showcase: Tanks"
The article can be viewed in its entirety through Stitches interactive magazine.
Want to become a Rothco Dealer?