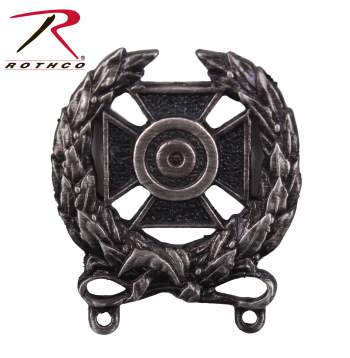 Want to become a Rothco Dealer?
The Army Expert Weapons Qualification Badge is the final badge an individual can obtain after earning the Army Sharpshooter Weapons Qualification Badge.
WARNING: This Product Contains A Chemical Known To The State Of California To Cause Cancer, Birth Defects And Other Reproductive Harm.
WARNING: This product contains a chemical known to the State of California to cause cancer, birth defects and other reproductive harm.