August 6, 2020 3:20 pm
Gear built with adventures in mind. See Post
August 5, 2020 4:41 pm
Summer isn't over. Shop BDU shorts: # # # # # See Tweet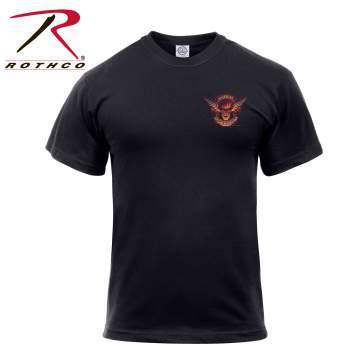 Want to become a Rothco Dealer?
Black Ink's Kill 'Em All T-Shirt t-shirt is a heavyweight, 100% cotton and pre shrunk tee. The graphic military t-shirt is a 2-sided print t-shirt that comes in black and is available in sizes S to 3XL.
C: 17.5 - 26 S: 16 - 25.25 L: 26.25 - 32





Write a Review
Had this one for a while. Slightly faded but still in great shape.