September 20, 2018 9:12 pm See On Instagram
September 21, 2018 4:02 pm
Join Rothco as we go LIVE with Uncle Milty and his famous travel vest! Stick around until the end, you might be able to win some Rothco gear! #RothcoGoesLive See Post
September 21, 2018 5:30 pm
The Rothco x @ Collab just dropped two new shoes. Check them out here: Exclus… See Tweet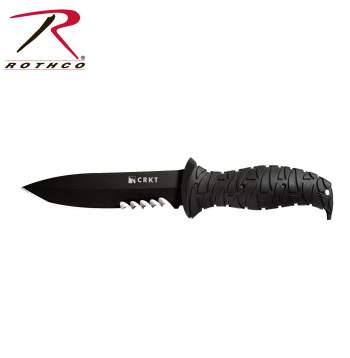 Want to become a Rothco Dealer?
Columbia River Knife & Tool's Ultima Knife is a 5-Inch tactical razor edge blade that resembles the bronze age daggers of 4000 years ago. Its unique patent-pending abs plastic scales handle channels away water mud & oil for the best possible contact for tactical grips. The 1.4116-stainless steel black Ti-nitride serrated blade has a black finish giving it the tactical look. This unique knife comes with black Cordura Zytel sheath that has an injection molded liner. Dual belt loops are adjustable.
steel blade, cordura sheath





Write a Review
An awesome knife...very sturdy and perfectly balanced..The pry built into the handle is a nice feature as well..this knife is very well made and has a great feel!
You May Also Like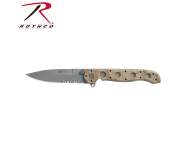 Columbia River Knife & Tool Desert Camo Zytel Knife M16-13ZM
Learn More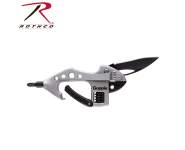 Columbia River Knife & Tool Guppie Multi-Tool
Learn More
Similar Products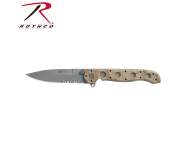 Columbia River Knife & Tool Desert Camo Zytel Knife M16-13ZM
Learn More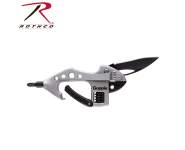 Columbia River Knife & Tool Guppie Multi-Tool
Learn More