July 27, 2017
10:53 pm
See On Instagram
July 27, 2017
8:27 pm
Our Canvas European Rucksack is the perfect on the go bag, featuring various sized pockets that makes storing gear easy. Check out our entire line of the Canvas European Rucksack here: https://www.rothco.com/product/rothco-canvas-european-style-rucksack See Post
July 28, 2017
8:50 am
@ If we bring in a short length we will let you know!See Tweet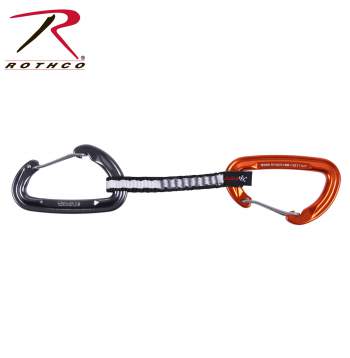 Want to become a Rothco Dealer?
The Firefly II Quickdraw's hot forged technology puts the load bearing material where it counts to maximize strength and minimize weight, used for rock climbing and mountaineering activities.
Weight Wire 11cm: 74 grams Weight Mix 11cm: 80 grams





Write a Review
Love these D-rings. They are great for kits.