October 16, 2019 8:30 am
Follow and tag us on Instagram for a chance to be featured on our page like this dude ⬇️⬇️⬇️ Pic cred 📷 @.operat… See Tweet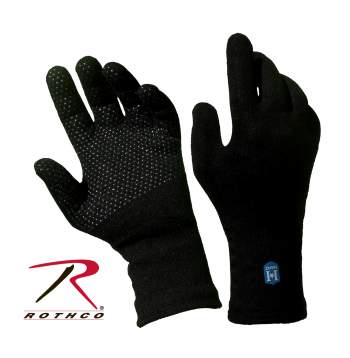 Want to become a Rothco Dealer?

Hanz Chillblocker Gloves are perfect for cold & wet weather conditions. The outside features Nylon & Spandex allowing for easy movement; the middle layer features a waterproof MVT (moisture vapor transpiration) which allows perspiration to escape while not allowing water to penetrate; the inside layer features Duponts coolmax yarn.
Outer knit layer- 98% Nylon, 2%Lycra_Spandex. Inner woven layer ì 94% Nylon, 6%Lycra_Spandex.