September 20, 2018 9:12 pm See On Instagram
September 21, 2018 4:02 pm
Join Rothco as we go LIVE with Uncle Milty and his famous travel vest! Stick around until the end, you might be able to win some Rothco gear! #RothcoGoesLive See Post
September 21, 2018 5:30 pm
The Rothco x @ Collab just dropped two new shoes. Check them out here: Exclus… See Tweet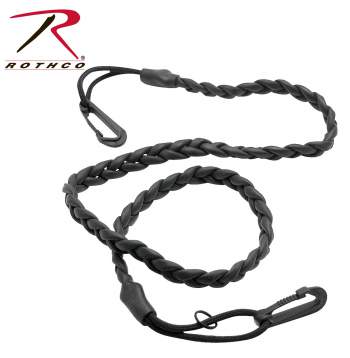 Want to become a Rothco Dealer?
Gruntline Is A Braided Highly Elastic Natural Rubber Cord That Stretches Up To 7 Feet. Easily Attaches To Trees Tents Packs Belts Vests Lockers Interiors Of Trucks/personnel

Carriers Tanks Planes Helicopters Ships Submarines And More! , Hundreds Of Uses For Armed Services! , Holds Up To 20 Lbs Of Clothing & Gear , Braided Strength Stretches Up To 7 Feet. Attach With Heavy Duty Clips Rings Or End Loops. , Braided Design Holds Maps Documents Radios Flashlights Gear Clothing & More Without Clothespins Or Fasteners. , Use As A Tie-down Strap To Secure Heavy Items , Ideal As A ''dummy Line'' Or Retention & Recovery Lanyard Cargo/pack Tie , Down And More!