April 8, 2020 8:00 pm
"The little things that get you through the day." Photo credit: https://www.instagram.com/tactically_average/ See Post
April 8, 2020 1:00 pm
"Today, from our long-lasting, classic military clothing and gear to our corporate energy-saving initiatives, Rothc… See Tweet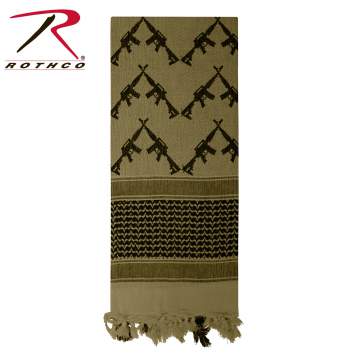 Want to become a Rothco Dealer?





Write a Review
Perfectly weighted shemagh, cool print, works well in all weather; totally worth it.
Warm and well built for New York City winters. Keeps me warm. Washed several times and still holds. Worn out in the desert as well. Kept head cool and dry. Great product!