July 20, 2019 8:47 pm
Discover what makes Rothco's Medium Transport Pack one of our best tactical packs. #GOTM See Post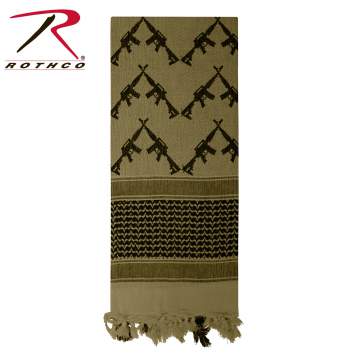 Want to become a Rothco Dealer?
Rothco's Crossed Rifle Shemaghs are traditional desert head-wear that are designed to protect the head and neck from sun and sand. Rothco's tactical scarves are worn by military personnel worldwide and also as a fashion accessory.





Write a Review
Perfectly weighted shemagh, cool print, works well in all weather; totally worth it.
Warm and well built for New York City winters. Keeps me warm. Washed several times and still holds. Worn out in the desert as well. Kept head cool and dry. Great product!