February 19, 2019 4:15 pm See On Instagram
February 20, 2019 8:45 pm
Rothco's V-Max Lightweight Tactical Boot was designed to give you running shoe comfort in a military boot. — Products shown: Rothco V-Max Lightweight Tactical Boot. See Post
February 20, 2019 8:25 pm
Have you seen our # yet? See Tweet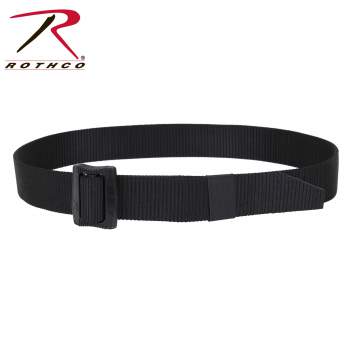 Want to become a Rothco Dealer?
Rothco has taken our classic military BDU belt and improved upon it, to make it airport friendly. Rothco's Deluxe BDU Belt features a non-metallic buckle for easy and quick clearance at security checkpoints. In addition to the non-magnetic buckle, the belt features a durable nylon belt (1.5" in width) and is available in Medium (47 inches) and Large (57 inches) with 1" elastic strap for slack.

Nylon Belt, Plastic Buckle
Width 1.5", MD Length 47", LG Length 57"