July 27, 2017
10:53 pm
See On Instagram
July 27, 2017
8:27 pm
Our Canvas European Rucksack is the perfect on the go bag, featuring various sized pockets that makes storing gear easy. Check out our entire line of the Canvas European Rucksack here: https://www.rothco.com/product/rothco-canvas-european-style-rucksack See Post
July 28, 2017
8:50 am
@ If we bring in a short length we will let you know!See Tweet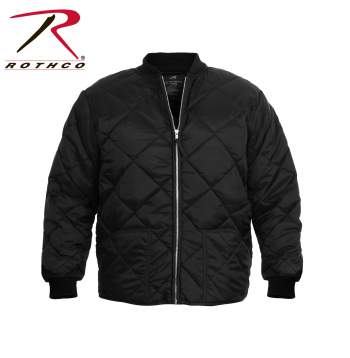 Want to become a Rothco Dealer?
Thermal Lining Is A Matching Color, Kit Right Handed Sipper, Knit Collar, Knit Wrist , 2 Front Slash Pockets , Poly Fiberfill
C: 49.5 - 60.5 S: 24 - 28.75 B: 26 - 30
100% Nylon Outershell Treatment : PD, WR, PU 600mm Coating Finished





Write a Review
Who hooks up the hottest cars for all of the best athletes and biggest stars? The same company that uses our Diamond Quilted jackets for there show…Unique AutoSports of Long Island.