July 25, 2017
9:08 pm
See On Instagram
July 25, 2017
8:42 pm
Rothco Plate Carrier Vests - Built and Designed for Duty. Check out more of our tactical and plate carrier vests here: https://www.rothco.com/category/rothco-military-tactical-vest See Post
July 25, 2017
10:25 pm
# # Repost via @ See Tweet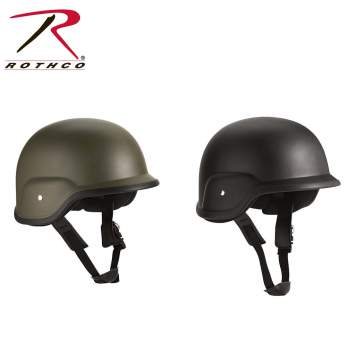 Want to become a Rothco Dealer?
Rothco's G.I. Type Plastic MICH-2000 Tactical Helmet is styled after the U.S. PASGT Helmet. This Helmet features an adjustable chin strap, cushioned liner and comes individually boxed perfect for costumes, parades, reenactments, etc. WARNING: This product contains a chemical known to the State of California to cause cancer, birth defects and other reproductive harm.





Write a Review
This exact G.I. STYLE ABS PLASTIC HELMET was shipped to the United States Air Force....