January 25, 2020 2:07 pm
Up Close and Personal with our Tactical Performance Polo Shirt Shop: https://www.rothco.com/product/rothco-tactical-performance-polo-shirt See Post
January 25, 2020 9:30 am
What do you think about the # new uniform? Image from: See Tweet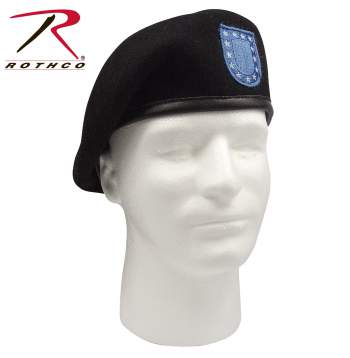 Want to become a Rothco Dealer?
Made to military specifications, Rothco's Inspection Ready Beret With Flash is pre-shaven and ready to wear out of the box!
Berets Are Made To Military Specifications
Pre-Shaven Wool / Nylon Material
Leather Trim sweatband
Used By The U.S Military
Regulation flash with backing





Write a Review
Truly 'inspection ready'. No shaving required and the fit is perfect.
i bought this from my local military surplus store for my service in the army reserve..and found myself and others were impressed with the way it looks and presents itself.