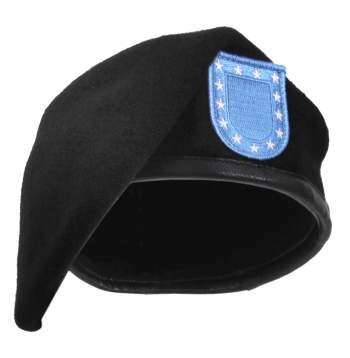 Want to become a Rothco Dealer?
Rothco's Inspection Ready Beret With Flash is pre-shaven and ready to wear out of the box!
Inspection Ready Berets Display a Standard U.S. Army Blue Flash With White Stars
Berets Are Pre-Shaved – Ready for Your Inspection
Air Force Berets Feature a Lightweight Blend of Wool and Nylon
Leather Trim Prevents the Berets From Fraying





Write a Review
Truly 'inspection ready'. No shaving required and the fit is perfect.
i bought this from my local military surplus store for my service in the army reserve..and found myself and others were impressed with the way it looks and presents itself.