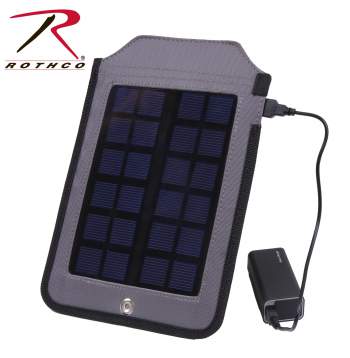 Want to become a Rothco Dealer?
Rothco's Multi-Functional Solar Charger Panel is a high-efficiency solar cell with an ultra slim power bank with a rechargeable lithium battery. The solar charger charges in direct sunlight in 2 to 3 hours or on your PC in 2 hours. The polycrystalline panels produce 1.76 watts per panel. The solar panel includes 1 USB and one discharging cable, six interchangeable connectors, a case with adjustable stand and hooks & loop straps for attaching to backpack.
PANEL MEASURES 6.5" X 4.875"