January 27, 2020 4:00 pm
This was a good one! And the winners of this week's #captioncontest are... It's Friday & happy hour starts in 5 mins. - Mark Weaver Sure, you can take it for a test drive... - James Bodrogi See Post
January 27, 2020 9:15 am
# from one of our # 👍 Image: # # See Tweet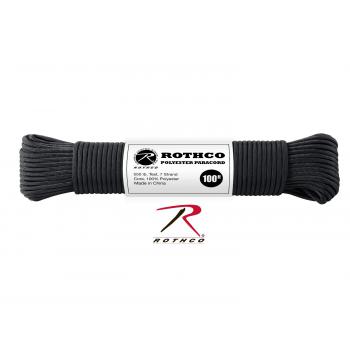 Want to become a Rothco Dealer?
Rothco's Polyester Paracord is 550 Lb. tested with a 7 Strand Core and features 100% Polyester. The poly paracord is ideal for making paracord accessories including bracelets, keychains, etc.
Black, Olive Drab, White, Red, Tan, Safety Orange, Safety Green, Charcoal Grey, Royal Blue, Hunter Green, Rose Pink, Safety Yellow





Write a Review
The polyester paracord is more pliable than the nylon paracord, making it better for bracelet-making. I can't wait for more colors!