September 23, 2020 12:06 pm
It's officially flannel season. Get yours today: https://www.rothco.com/category/flannel-shirts See Post
September 23, 2020 5:29 pm
Today's the day you go follow us on Instagram 👉👉 # #See Tweet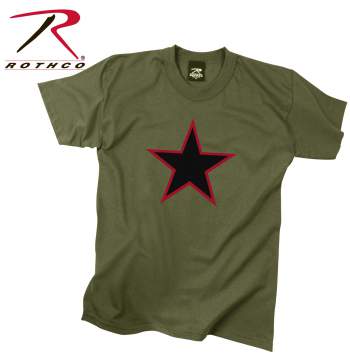 Want to become a Rothco Dealer?
Red China Star T-Shirt , Poly/Cotton
C: 17.5 - 26 S: 16 - 25.25 L: 26.25 - 32
60% Cotton, 40 % polyester





Write a Review
This is the tee that got me sold on selling rothco.. I have never sold more of any style tee than this one and its close cousin the black and red star. This tee is a must for any store selling to the youth of this nation..