July 16, 2019 8:15 pm
Lightweight, versatile, and discreet Rothco's Tactical Waist Pack features 5 multi-functional pockets including a rear concealed carry pocket. See Post
July 16, 2019 7:07 pm
Watch as we break down the great features of the Medium Transport Pack, our #. See Tweet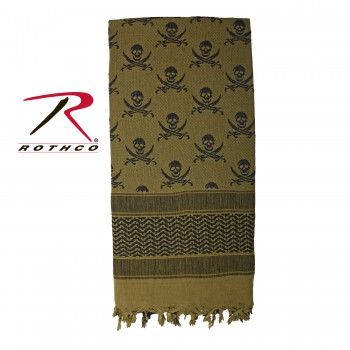 Want to become a Rothco Dealer?
Rothco's Desert Shemaghs are traditional desert head-wear that are designed to protect the head and neck from sun and sand. Rothco's tactical scarves are worn by military personnel worldwide and also as a fashion accessory.





Write a Review
The material is very good quality and the printing first rate. I live in a hot humid climate with lots of sun. (Florida) and wear these around my neck anytime I am goign to be out in the sun hunting or hiking. Absorbs sweat well and helps to keep the sun off my neck. Also large enough to put over your head for some shade when needed. I like these a lot and have given several to other firearms instructors I teach with as they really liked mine and wonted one for themselves.
This is a very well made scarf. Great colors and a great addition to your tactical bail out bag.