April 1, 2020 3:56 pm
Take a look inside the Hospital Ships & Front Line Heroes fighting the Coronavirus Pandemic. https://www.buzzfeednews.com/article/gabrielsanchez/pictures-hospital-ships-coronavirus-pandemic-mercy-comfort?utm_source=dynamic&utm_campaign=bffbbuzzfeed&ref=bffbbuzzfeed See Post
March 31, 2020 12:29 pm
We got you covered from Spring to Fall. Shop our Vintage Lightweight Jacket: #… See Tweet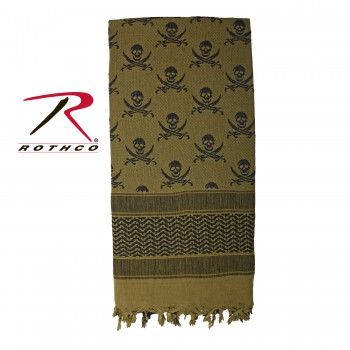 Want to become a Rothco Dealer?





Write a Review
The material is very good quality and the printing first rate. I live in a hot humid climate with lots of sun. (Florida) and wear these around my neck anytime I am goign to be out in the sun hunting or hiking. Absorbs sweat well and helps to keep the sun off my neck. Also large enough to put over your head for some shade when needed. I like these a lot and have given several to other firearms instructors I teach with as they really liked mine and wonted one for themselves.
This is a very well made scarf. Great colors and a great addition to your tactical bail out bag.