July 21, 2017
9:19 pm
See On Instagram
July 22, 2017
10:06 am
Paracord is an essential survival item and can be useful in many situations. Watch our video and learn how to make 3 different kinds of survival bracelets yourself! You can view all of our paracord and accessories here: https://www.rothco.com/category/rothco-paracord See Post
July 22, 2017
9:07 pm
# # 💚 Repost via IG @ See Tweet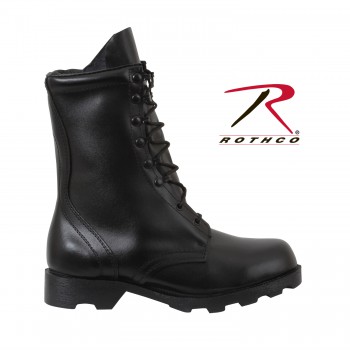 Want to become a Rothco Dealer?
Rothco's Speedlace Combat Boot Features Black Leather Boot, Padded Collar, Removable Cushion Insole. The Boot Contains Steel Shank And Vulcanized Rubber Sole. WARNING: This product contains a chemical known to the State of California to cause cancer, birth defects and other reproductive harm.
Removable cushion insole, Vulcanized rubber sole, Steel shank
Leather Upper, Rubber Sole





Write a Review
Excellent boots !! very comfortable and hot sellers !!! highly recommended!!
These boots are very comfortable, durable, almost waterproof. Think it is one of the best boots for this value. I like them.