July 27, 2017
10:53 pm
See On Instagram
July 27, 2017
8:27 pm
Our Canvas European Rucksack is the perfect on the go bag, featuring various sized pockets that makes storing gear easy. Check out our entire line of the Canvas European Rucksack here: https://www.rothco.com/product/rothco-canvas-european-style-rucksack See Post
July 28, 2017
8:50 am
@ If we bring in a short length we will let you know!See Tweet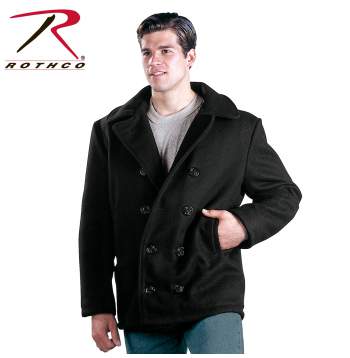 Want to become a Rothco Dealer?
U.S. Made , Full Body & Sleeves Quilted Liner Color Matched To Outer Shell , Ten Large (1-1/2 Inches) Genuine Naval Anchor Buttons On Front , Dual Flap Collar , Lower Collar Flaps Have Large Button Holes
Outer Shell Consists of 75% Recycled Wool 20 % Nylon 5% Other , 100% Nylon Liner





Write a Review
My customers Rarely return this item. Customers seem to be quite Satisfied. This is an Item I trust.