July 27, 2017
10:53 pm
See On Instagram
July 27, 2017
8:27 pm
Our Canvas European Rucksack is the perfect on the go bag, featuring various sized pockets that makes storing gear easy. Check out our entire line of the Canvas European Rucksack here: https://www.rothco.com/product/rothco-canvas-european-style-rucksack See Post
July 28, 2017
8:50 am
@ If we bring in a short length we will let you know!See Tweet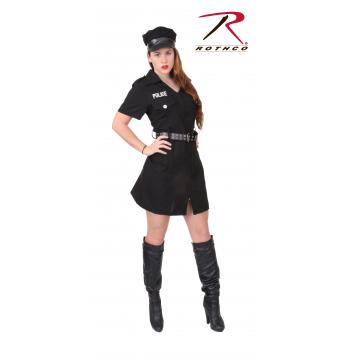 Want to become a Rothco Dealer?
Women's Black Police Costume , Short Sleeve Dress - Collared, V-Neck, Zipper Closure (Left Hand When Worn) , With Black Belt, Pvc , 2 Faux Chest Pockets w/ Silver Colored Buttons, "Police" Above Right Chest , Police Patch On Left Sleeve , Black Adjustable Cap , Polyester. WARNING: This product contains a chemical known to the State of California to cause cancer, birth defects and other reproductive harm.





Write a Review
Nice costume! Please add size chart for this product to the item description. Thank you!
Frequently Used With
Similar Products