July 21, 2017
9:19 pm
See On Instagram
July 21, 2017
4:20 pm
We don't have the words for this picture, but maybe you do! It's Caption Contest time: See Post
July 21, 2017
11:15 pm
# Repost via @ See Tweet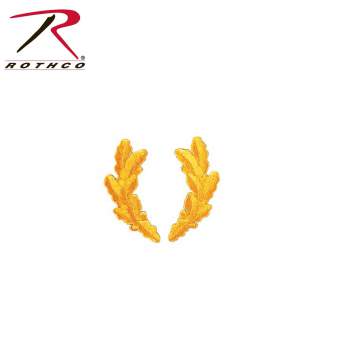 Want to become a Rothco Dealer?
Status: Coming Soon!, Export Restricted
Rothco's Scrambled Eggs Military Pin is made of a cotton / polyester blend material and features an adhesive back, which cannot be seen, for easy application. Worn by military officers, the phrase Scrambled Eggs became a slang term for the gold leaf-shaped embellishments worn on their caps. The military patch measures 4" x 2" in size.
65% Cotton, 35% Polyester