September 27, 2021 10:27 am
Looking for something new? Shop our new arrivals. See Tweet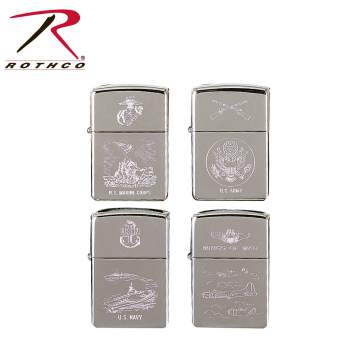 Want to become a Rothco Dealer?
Zippo's U.S. Marine Corps Lighter is an authentic Zippo lighter with flint ignition and a windproof flame, which provides for dependable use in all weather conditions. This lighter uses lighter fluid, but the lighter is shipped without any fuel. This Zippo lighter features a "United States Marines" engraved. Made in the USA.
Officially Licensed Product of the United States Marine Corps.
You May Also Like
Similar Products