The Life & Legacy of Milton Somberg Founder of Rothco 1924-2019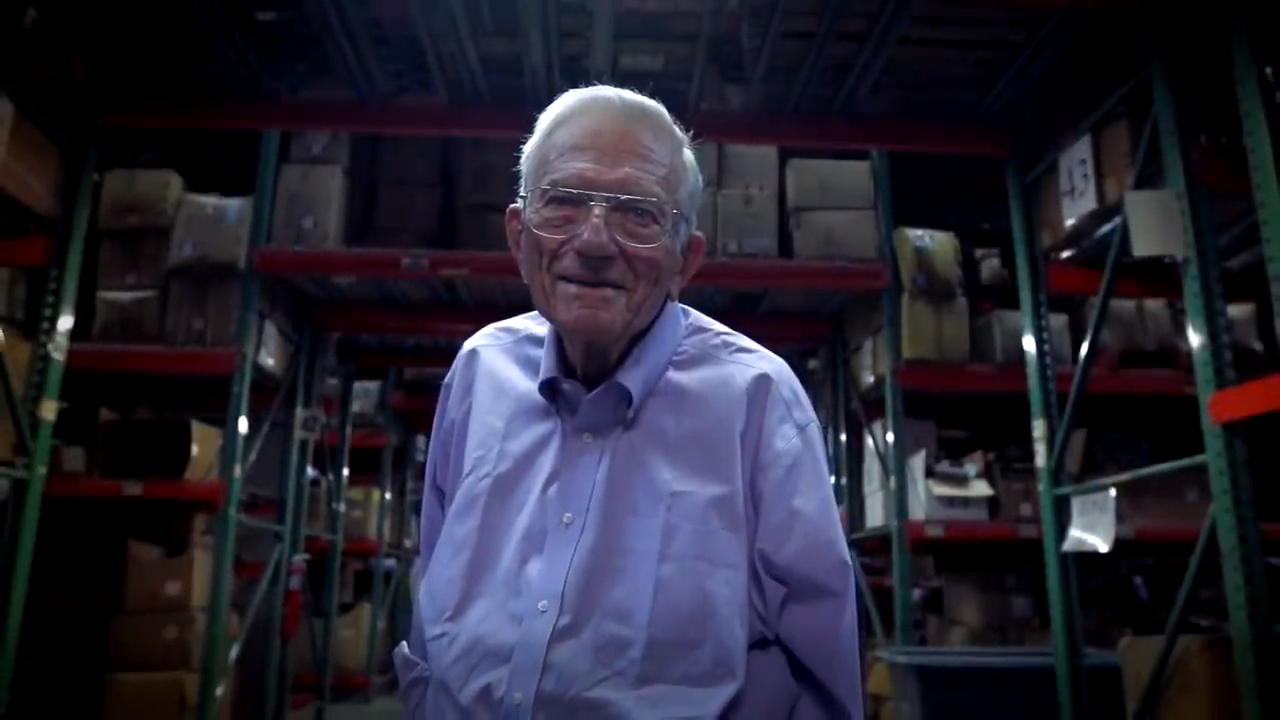 In 1953 in a small loft on Great Jones Street in the Lower East Side of Manhattan, Milton Somberg began Rothco, then known as Morris Rothenberg & Son. Not only did Milton create and shape Rothco as a business, he also pioneered the Army-Navy Surplus Industry.
When Milton first took over Morris Rothenberg & Son, the company mostly dealt with used rags, clothing and World War II army surplus. Over the years the business adapted and when used military goods became scarce, Rothco became manufacturers, eventually becoming one of the largest suppliers of military clothing and gear to the commercial market globally.
Over the last 65 years, Rothco grew and flourished under Milton's guidance and direction. Rothco is what it is today because of the foundation he built. His insights into business, professional and personal relationships are the DNA of Rothco. Milton's passion for the business never faltered; from the early years of loading and unloading bales of used clothing up 4 stories in Rothco's first warehouse to attending company meetings even into his nineties. The love for the company he built was unwavering. This dedication has been instilled in everyone at Rothco, especially his son Howard, who was blessed to work alongside his father for over forty years and continues the family legacy into the next generation.
"The quality of a leader is the standards they set for themselves." I have had the honor of working with my dad for the last 45 years. He taught me many things in the last 45 years. To work hard. To communicate. To lead by example. He would give me responsibility and let me learn by my mistakes. The most important thing that he taught me was to care about the loyal employees that have worked for rothco and help create the company that we are today. I will miss him and so will rothco. Howard Somberg, President of Rothco
Milton Somberg passed away in 2019 at the age of 95. Milton is remembered by family, employees, and customers as a kind-hearted, brilliant man who created not only a company but a legacy, one which continues to flourish in the spirit of the Rothco brand today. We mourn the passing of a great man whose spirit and enthusiasm for business and for Rothco will forever be missed. Besides being a pioneer in the Army Navy Surplus industry, Milton was devoted to his wonderful family. He is predeceased in life by his beloved wife Marilyn, his son Marc and survived by his sons Howard and Neil, 6 grandchildren, and 14 great-grandchildren.
No greater glory, no greater honor, is the lot of man departing than a feeling possessed deep in his heart that the world is a better place for his having lived." Robert Sengstacke Abbott