July 19, 2017
8:06 pm
See On Instagram
July 20, 2017
8:11 pm
Rothco has you covered with our new caps. Which one is your favorite? See Post
July 20, 2017
2:11 pm
It's # and we want to know where our valuable customers are from! # 😁See Tweet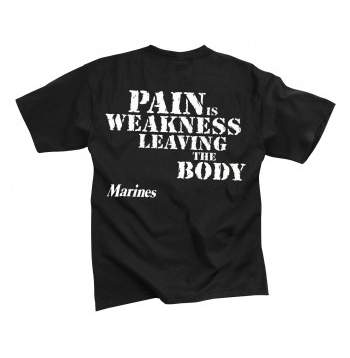 Want to become a Rothco Dealer?
Officially licensed by U.S. Marines Rothco's "Pain is Weakness" T-shirt features a two sided print. Officially Licensed by the United States Marine Corps.
Officially Licensed By United States Marine Corps
60% Cotton, 40 % polyester





Write a Review
bought this shirt back in 2008, it is now 2012 and it is still my favourite most comfortable shirt i have ever owned (and still in good condition)!