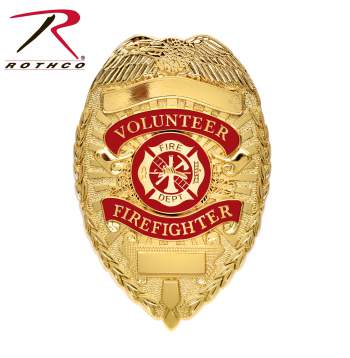 Want to become a Rothco Dealer?
Rothco Deluxe Fire Department Badge, measuring 3 1/8" x 2 1/4", displays the text "Volunteer Firefighter" on a zinc alloy shield with your choice of silver or gold plating and has a durable pin backing which allows for easy mount and removal on uniforms or other gear.
Fire Department Badge Features "Volunteer Firefighter" Text On the front of the Badge With a Hook & Ladder Logo in the Center
Constructed from a Zinc Alloy Shield With A Gold Or Nickel Plating
Durable Pin Back Allows Easy Mount And Removal Of Badge
Badge Measures 3 1/8" x 2 1/4"
Zinc Alloy, Nickel, Gold Plating
Zinc Alloy with Nickel Plating





Write a Review
Nice badge, watch my review of them https://www.youtube.com/watch?v=DFtDR-xSpWY