July 21, 2017
9:19 pm
See On Instagram
July 22, 2017
10:06 am
Paracord is an essential survival item and can be useful in many situations. Watch our video and learn how to make 3 different kinds of survival bracelets yourself! You can view all of our paracord and accessories here: https://www.rothco.com/category/rothco-paracord See Post
July 22, 2017
9:07 pm
# # 💚 Repost via IG @ See Tweet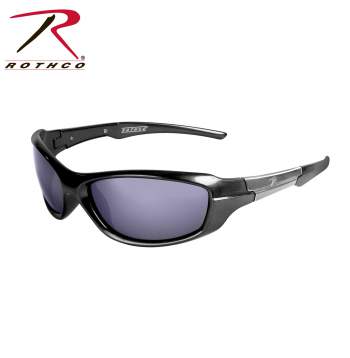 Want to become a Rothco Dealer?
Rothco's 9MM Sunglasses are made with a strong, shatter-resistant polycarbonate lens and frame. Perfect to wear for outdoor recreational use and while playing sports. The frame width is 12cm and the nosepiece width measure 1.7 cm. Protect your eyes while looking good wearing these protective, tactical sunglasses. WARNING: This product contains a chemical known to the State of California to cause cancer, birth defects and other reproductive harm.
Polycarbonate, Polycarbonate
polycarbonate lens, polycarbonate frame





Write a Review
I have both the black and blue versions of these. I wear them daily, usually the black ones, because the blue/mirror lenses are darker, but perfect for really sunny or bright snow days. I have oakleys, and bolle sunglasses, and I would say that the quality of these is honestly on par with both, plus at the cost, if I lose them or if they would happen to break (not likely because how tough), It doesn't hurt the wallet to buy another pair!