June 26, 2017
4:41 pm
See On Instagram
June 26, 2017
8:07 pm
We couldn't decide on just one winner; they were all so funny! Here's our top 4; which one is your favorite? See Post
June 26, 2017
10:27 pm
What's your favorite color? # # # Repost via @ See Tweet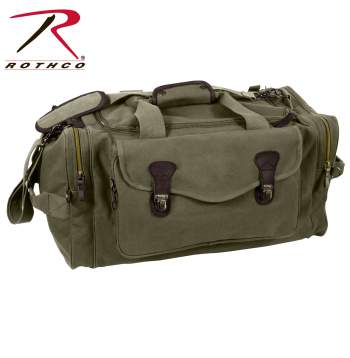 Want to become a Rothco Dealer?
Rothco Canvas Long Weekend Bag is the perfect bag for a weekend getaway! The bag features classic canvas, leather accents and antique brass hardware. The bag features 1 front zippered pocket with flap and brass closure and 2 zipper side pockets, great for storing toiletries and other travel accessories. The bag also features 2 convenient carry handles, an adjustable shoulder strap and leather zip pulls.
Adjustable Shoulder Strap ,





Write a Review
This is a great compact bag. It's just like the photos and specs suggest. Thanks a bunch.