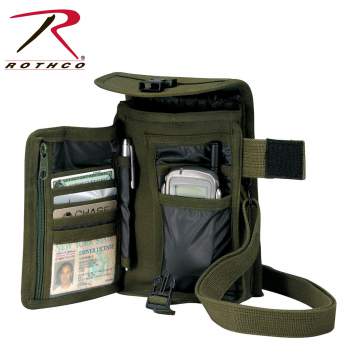 Want to become a Rothco Dealer?
Rothco's Canvas Travel Portfolio Bag Is Made Of Heavyweight Cotton Canvas And Features A Nylon Lined, Large Main Compartment With Hidden Map/Document Pouch. The Travel Portfolio Bag Also Has Compartments To Hold Credit Cards, Pens, Mobile Phones And More.





Write a Review
I discovered an unadvertised use of this portfolio -- I wear it around my waist like a fanny pack. It's not only been very useful in carrying all my cards and cash, as well as some things i don't like to leave the house without: flashlight, meds, hand sanitizer, etc., but it looks much more fashion-forward than my old nylon fanny pack.
Unique bag...multi purposes great value and profit potential!