July 25, 2017
9:08 pm
See On Instagram
July 25, 2017
8:42 pm
Rothco Plate Carrier Vests - Built and Designed for Duty. Check out more of our tactical and plate carrier vests here: https://www.rothco.com/category/rothco-military-tactical-vest See Post
July 26, 2017
8:55 am
Find out what makes our Jumbo Vintage Canvas Backpack the best # bag! See Tweet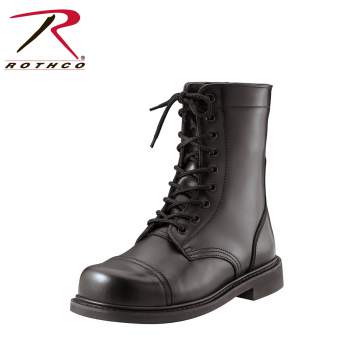 Want to become a Rothco Dealer?
Made To Military Specifications Top Grain Cowhide Leather Goodyear Welt Sturdy Consumer Packaging, 9" WARNING: This product contains a chemical known to the State of California to cause cancer, birth defects and other reproductive harm.
Top Grain Cowhide Leather, Steel Shank





Write a Review
Great boot, except for the outsole... would be better with a lug or panama sole for better traction.
These boots are great indeed, but I wish they were also made in brown and not just in black. How about it!?
Several customers who purchased them for security work were pleasantly surprised at the quality and comfort of the boot - especially at the price point. The boot runs somewhat wide, and I could sell more were they a bit closer to "D" than "E". This holds true for selling to women and younger customers looking for a classic style leather military boot at a good price.