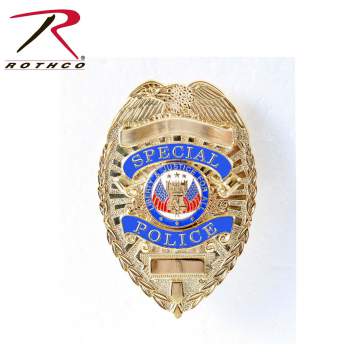 Want to become a Rothco Dealer?
Rothco's Deluxe Special Police Badge displays the text "Special Police" and "Liberty & Justice For All" with imagery of the liberty bell on a zinc alloy shield with a silver plating durable pin back.
Deluxe Police Badge features "Special Police" on the front center and an inner emblem with "Liberty & Justice For All" Text and Liberty Bell Imagery
Constructed From A Zinc Alloy Shield With A Nickel Plating
Durable Pin Back Allows Easy Mount And Removal Of Badge
Badge Measures 3 1/8" X 2 1/4"
3 1/8 Inches x 2 1/4 Inches