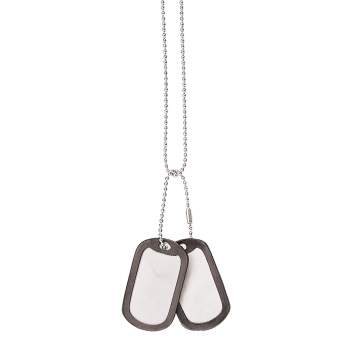 Want to become a Rothco Dealer?
Wear your military dog tag noise-free with Rothco's Dog Tag Silencers.
Wrap your identification tag in thick rubber silencer to prevent tags from making noise while on the move
Sound eliminating accessory is packaged two per set, the optimal gift for military personnel





Write a Review
High quality product! It is made from a durable rubber material and comparable to G.I. silencers.