October 29, 2020 8:00 pm
#TestimonialThursday ! Featuring Trevor's take on our October Gear of the Month - the Covert Ops Lightweight Soft Shell Jacket. Get Yours Today: https://www.rothco.com/product/rothco-covert-ops-light-weight-soft-shell-jacket See Post
October 30, 2020 10:32 am
🚨 New Cap Alert 🚨 Prepare for the cold: # # # # See Tweet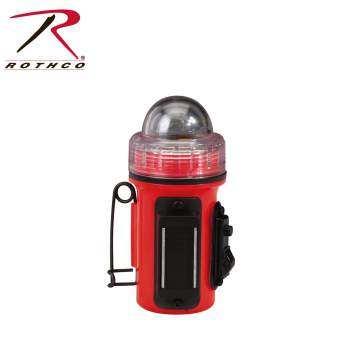 Want to become a Rothco Dealer?
G.I. Type Emergency Strobe Light , Flashes 60 Times Per Minute , 1 Mile Visibility, Meets Coast Guard Specs , Shock and Water Resistant , 1 Year Limited Warranty , ISO 9001 Certified





Write a Review
BADASS! No other emergency strobe light is half as good as Rothcos and few as convenient.