June 18, 2021 4:20 pm
Taking break time a little too seriously... #CaptionContest time! See Post
June 18, 2021 11:00 am
SPECIAL DELIVERY - Rothco recently supplied The USAF Band with our eyewear! # Get yours toda… See Tweet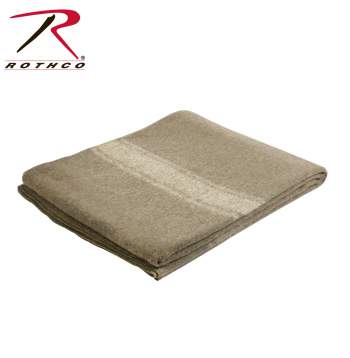 Want to become a Rothco Dealer?
This outstanding replica of the Italian Army Type Wool Blanket is naturally fire retardant. Great for emergencies or everyday comfort.
90% Wool, 10% Blended Fibers





Write a Review
Great wool blanket, easy to carry on a pack and comfortable to sleep in, was a little too thin to keep you warm in cooler temperatures but definitely the best wool blanket I have come by. The cons are that it is pretty thin and I wouldn't recommend using by itself in a hammock below 0 Celsius, and that I had to dry clean mine before using because the whatever was on it made my skin peel off my hands. But after dry cleaning, I never had that problem. Would buy more and I recommend for anyone looking for a good, inexpensive wool blanket for camping, prepping, survival or bushcraft.