July 20, 2017
7:32 pm
See On Instagram
July 20, 2017
8:11 pm
Rothco has you covered with our new caps. Which one is your favorite? See Post
July 20, 2017
10:47 pm
Happy customers in # from @ 😎🔥🐝 See Tweet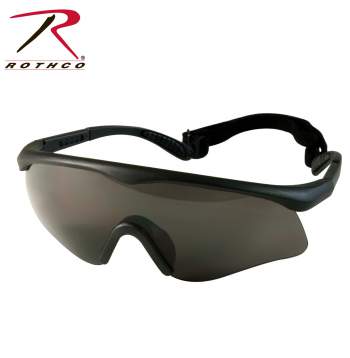 Want to become a Rothco Dealer?
Interchangeable Smoke, Yellow & Clear Polycarbonate Lenses, Black Frame And Temple W/ Detachable Strap, Micro Fiber Storage And Cleaning Pouch, Foam Padded Zipper Carry Case WARNING: This product contains a chemical known to the State of California to cause cancer, birth defects and other reproductive harm.
black nylon frame and temple with interchangeable lenses





Write a Review
Thirty years as a police officer, twenty on SWAT and my all time favorite shooting, duty and all around wear glasses are your 10337 Fire Tec glasses. First pair lasted almost two years of day and night wear in some of the worst conditions you can imagine I will never buy a different brand, thanks Rothco.