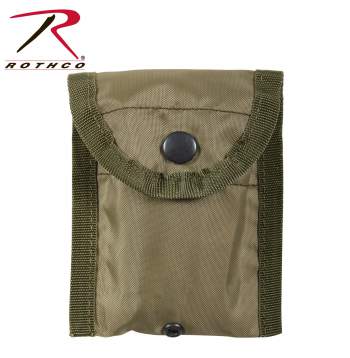 Want to become a Rothco Dealer?
Rothco's G.I. Style Sewing Kit is the perfect addition to your camping or bug out bag.
Perfect Addition For A camping bag or survival kit
Including scissors, thread, thimble, buttons, snaps, and more
Features Military Style pouch with secure button flap
WARNING: This Product Contains A Chemical Known To The State Of California To Cause Cancer, Birth Defects And Other Reproductive Harm.
scissors, thread, thimble, button, snaps
WARNING: This product contains a chemical known to the State of California to cause cancer, birth defects and other reproductive harm.





Write a Review
Very good product, see my you tube review of it https://www.youtube.com/watch?v=d8WXOtK108U