May 16, 2021 8:00 pm
Our favorite kind of stack 🙌 See Post
May 15, 2021 1:03 pm
"Armed Forces Day is celebrated on the third Saturday in May. President Truman led the effort to establish a holida… See Tweet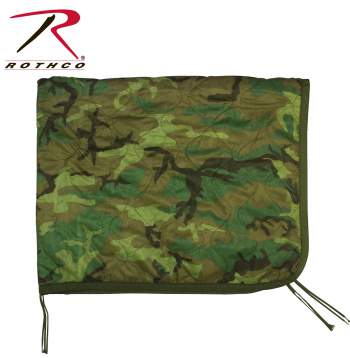 Want to become a Rothco Dealer?
Rothco's Poncho Liners with ties can provide warmth and comfort in mild temperatures when used with a poncho. The poncho liners can also be used as a sleeping bag or blanket.





Write a Review
I call this God's gift to the grunts. Light weight and still keeps you warm when wet. I use it inside my sleeping bag on those extra cold nights. Be careful of non-GI knockoffs.
As used by the U.S. Air Force.