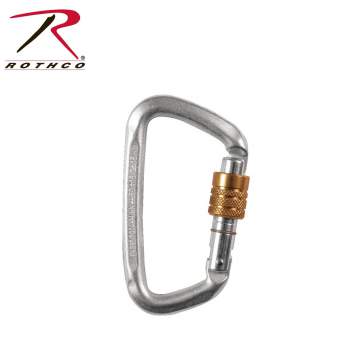 Want to become a Rothco Dealer?
Hard Steel Modified D Key Screw Gate Carabiner , Weight: 6.6 oz , Strength Rating: 11 250 , Gate Opening: 21mm , CE Certified: Highest Internationally Recognized Standard For Safety Compliance Also Allows Export Into Europe.
WARNING: This product contains a chemical known to the State of California to cause cancer, birth defects and other reproductive harm.
Weight 6.6 oz, Gate Opening: 21 mm