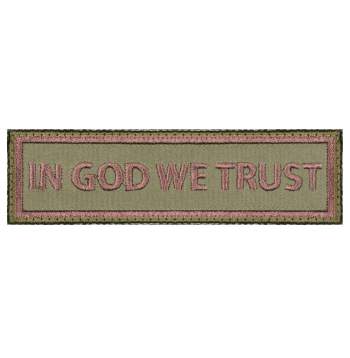 Want to become a Rothco Dealer?
The official motto of the United States on a 4"X1" morale patch by Rothco.
"In God We trust" logo in either coyote or olive drab
rayon threading
Soft cotton backing
strong nylon hook
Attaches easily to hat or tactical jacket
Tactical Patch Measures 4" X 1"
Cotton Backing, Rayon threading, Nylon hook