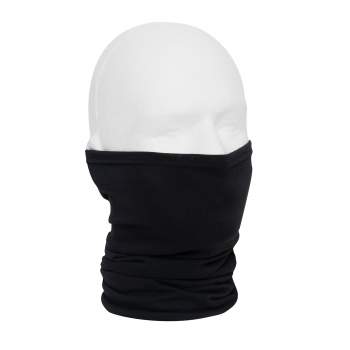 Want to become a Rothco Dealer?

Rothco's Kids Multi-Use Neck Gaiter and Face Covering Tactical Wrap is an incredibly comfortable piece of headwear that is perfect for wearing at a school desk, on the bus, in gym class, during after school sports, or anywhere your child may need a dependable face covering.
Multi-functional tactical wrap has endless applications and can be worn as a bandana, neck gaiter, dust screen, face covering, balaclava, scarf, headwrap, and more
Soft, breathable, moisture wicking, and wind resistant material transfer heat and moisture away from your child's body to keep them cool and dry
Fabric stretches to accommodate the head sizes of most children (Tactical Wrap measures 7.5" x 14")
Compact and lightweight design makes this face covering easy for your child to take anywhere they go in their pockets, backpacks, or around their necks
Neck gaiter / face covering offers your child essential protection from sun, wind, and dust
Unstretched Opening 7.5 Inches x 14 Inches Length





Write a Review
Great product! I cut mine in half and usw as a facemask where permitted. Do wash by hand and hang dry. Otherwise, frays ball up.