July 26, 2017
6:21 pm
See On Instagram
July 25, 2017
8:42 pm
Rothco Plate Carrier Vests - Built and Designed for Duty. Check out more of our tactical and plate carrier vests here: https://www.rothco.com/category/rothco-military-tactical-vest See Post
July 27, 2017
3:21 pm
Discover this months # See Tweet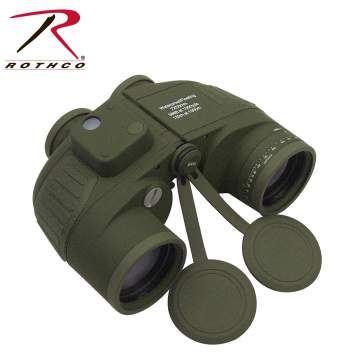 Want to become a Rothco Dealer?
Rothco's Military Type Binoculars are waterproof & fog proof, buoyant, O-ring sealed & Nitrogen filled. In addition the Binoculars feature a built in compass, range finding reticule, illumination reading and speedy range finding dial. Compass also includes a Nylon case, cleaning cloth, 2 batteries and instructions for use. WARNING: This product contains a chemical known to the State of California to cause cancer, birth defects and other reproductive harm.





Write a Review
We have sold these in our store and online for several years without one ever coming back with issues. These are a steal for the money...quality product with exceptional optics. Highly recommend adding to your inventory.
Best binoculars for the money we have ever seen. This package offers quality and utility values for most any venue including hunting as well as outdoor sports venues. Highly recommend you add these to your inventory of binoculars.
Similar Products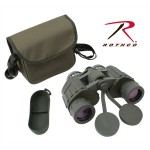 Rothco 8 X 42 Binoculars
Learn More
Clearvu By Marathon 7x50 Binocular w/ Reticle
Learn More