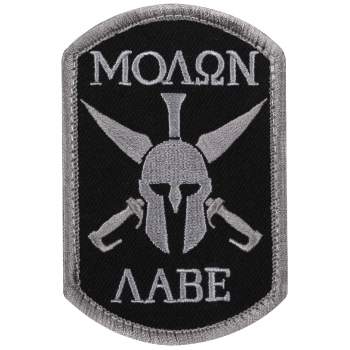 Want to become a Rothco Dealer?
Show off your inner Spartan with the Rothco Molon Labe Patch; featuring an embroidered "Molon Labe" text and helmet and sword image.
Tactical Patch Measures 3.5" X 2.25"
Soft Cotton Backing
Morale Patch features "Molon Labe" Logo
Strong Hook Backing
rayon Threading
Patches With The Item #'S Starting With 'P' Are Individually Packaged With A Header Card.
Rayon Thread, Cotton Backing, Nylon Hook





Write a Review
That's a very odd mix of non-Greek and the wrong Greek letters. In English it would be mth?op ?lbs. Most people will probably see what's intended but it's far from accurate.