July 24, 2017
8:29 pm
See On Instagram
July 24, 2017
8:06 pm
We found it really hard to pick just one Caption Contest Winner. Here's our top 4! Which one is your favorite? See Post
July 25, 2017
3:34 pm
@ Thanks!See Tweet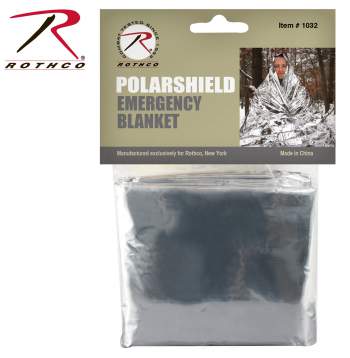 Want to become a Rothco Dealer?
Rothco Polarshield Survival Blanket Reflects 90% Of Body Heat , Great To Have Where Ever You Go WARNING: This product contains a chemical known to the State of California to cause cancer, birth defects and other reproductive harm.





Write a Review
Rothco's Polarshield Survival Blanket out-sells our other emergency survival blankets 4 to 1! They are an essential part of any bug out bag, great for campers & we suggest all our customers keep one in their car during the winter months in case they are ever broken down without heat! Excellent price & quality!!