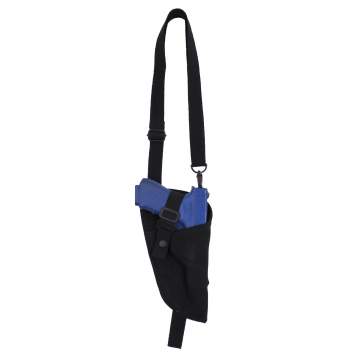 Want to become a Rothco Dealer?
Rothco's Canvas Shoulder Holster is made with a heavyweight canvas material that fits .45 Caliber handguns.





Write a Review
A really great example of a holster that is based upon the US issue M3 leather holster, but that is made of tough canvas from India. Apparently the holster in their military is for the Browning Hi Power 9mm (which also fits). Infact, this holster will hold a huge array of pistols in a variety of calibres, not just .45. Construction is built to last and for it's price, the holster is surprisingly excellent value for money!