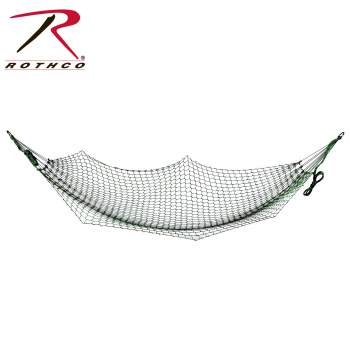 Want to become a Rothco Dealer?
Weight Limit: 881lbs / 400 Kilograms , Single Size, ulitmate comfort and durbaility.
Width of Hammock is 60 Inches / Length of Netting 84 Inches / From One End of Rope To The Other 20 is Feet





Write a Review
It really will hold alot of weight, it's easy to hang, and very comfortable.