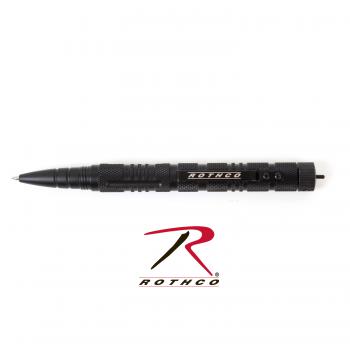 Want to become a Rothco Dealer?
Rothco's Tactical Pen features black aircraft aluminum with a glass breaker tip, twist off top with handcuff key. The pen also refillable for ink cartridges.





Write a Review
This pen is a great gift, weapon, and conversation piece. How many of you have a handcuff key?
the tactical aspects of this pen is great, but i find myself replacing the ink often, due to the fact that when the pen portion is put away it is stored upside down, and wont write because the ink has receded