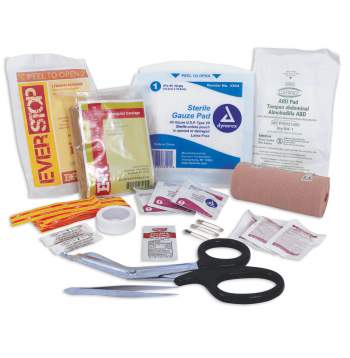 Want to become a Rothco Dealer?
Rothco's Tactical Trauma First Aid Kit Contents feature over 40 essential first aid items.
Over 40 Essential First Aid Items
Includes Over 20 Bandages In Various Sizes
Stainless Steel Tweezers, EMT Shears, And Six Safety Pins
Blood Stopper Kit, Six Sterile Sponges, And Six BZK Towelettes
Latex Gloves
And Additional First Aid Supplies
Please note this item has a hazmat restriction and CANNOT be shipped via air freight. Other shipping restrictions may apply, please contact Rothco for details
This item is restricted for export and cannot be sold for use in some countries outside the U.S. Please contact Rothco for details.