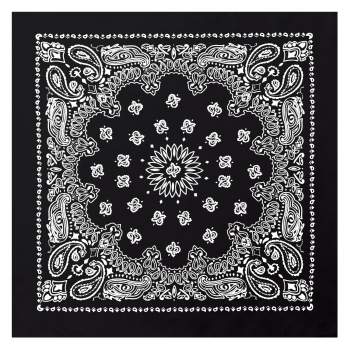 Want to become a Rothco Dealer?
Rothco's 22" Trainmen Bandanas come in a variety of colors, are multifunctional, and can be used as a washcloth, scarf, skull cap, headband, and much more.
Trainmen Bandana Comes In A Variety Of Colors
100% Cotton Classic Trainmen Paisley Designed Bandanas
Paisley Bandanas Are Great Underneath a Helmet and Can Be Worn as a Dust Mask, Headband, Neck Gaiter, and Much More
Each Bandana Measures 22 Inches X 22 Inches





Write a Review
This is a top seller - constantly run out of this color scheme: demographics 14 - 35 years. Heavy teen and early 20s.
This color pattern is now my top selling bandana if your customer is 16 to 30 they will buy this color