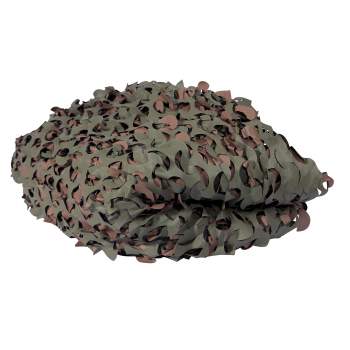 Want to become a Rothco Dealer?
Reversible Camo Netting is UV treated and waterproof rot and mold resistant and is perfect for your next camping or hunting trip.
Lightweight Camo Netting is Net is strong and durable and built to withstand the toughest environments and uses
100% Waterproof material will not Rot or Mold. The Waterproof Netting Can Withstand All Environments And Weather, And Will Not Become Heavy And Waterlogged
non-glare additive eliminates flashing and softens The Material to ensure a quiet and rustle free camouflage screen
Netting is revisable to allow you to blend into any Environment
Compact and Lightweight Design Makes for easy Travel and Stroage
Camo Netting makes for great Ground Blinds, Duck Blinds, Boat Blinds, Vehicle Concealment, Paintball and more!