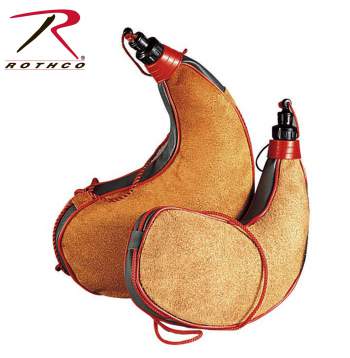 Want to become a Rothco Dealer?
Top Quality Goatskin Heavy Latex Lining Leakproof Screw Cap
WARNING: This product contains a chemical known to the State of California to cause cancer, birth defects and other reproductive harm.





Write a Review
For the price and size, you can't beat it. Also, its kind of cool to pass a Spanish wineskin around the fire. I've got the 2-litre, and it does exactly what it is supposed to do. The strap fits around one shoulder, and feels decently durable. Smells very leathery at first, but the smell clears with more air exposure. All in all, good buy, thanks Rothco.