July 20, 2019 8:47 pm
Discover what makes Rothco's Medium Transport Pack one of our best tactical packs. #GOTM See Post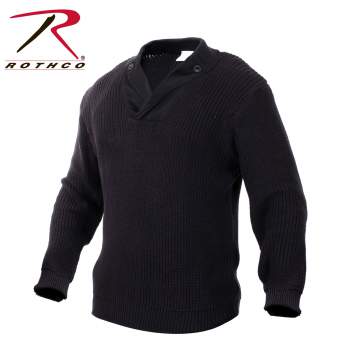 Want to become a Rothco Dealer?
Rothco's WWII Vintage Mechanics Sweater Features The Styles Of A Vintage World War II Mechanics Sweater With Twill Elbow Patches and Button Placket With Added Button Details; Ribbed Cuffs, Collar And Waist. The Vintage Sweater Is 100% Knit Cotton and Washable.





Write a Review
This is a excellent sweater I can dress up with a tie for the classroom or dress down with at the cabin. I've been very pleased with the breathability, comfort and craftsmanship. I highly recommend it and hope you can offer it in black or airman blue.